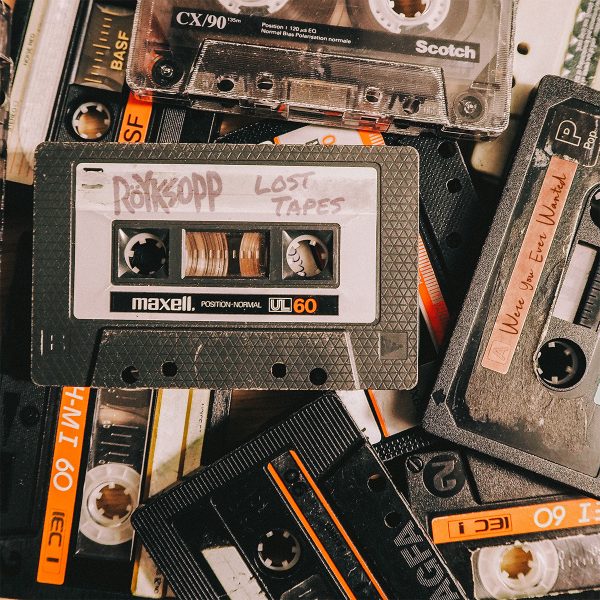 The latest Lost Tape from the Röyksopp archives, "Were You Ever Wanted" dropped just as we were waving goodbye to 2019, cannily transporting us back to the band's output in the business end of the previous decade. Simpler times. Record labels were scared of mp3 blogs, that Instagram life didn't exist, neither did Brexit and Trump was a buffoon we could all ignore. 
"Were You Ever Wanted" was one of two collaborations Svein and Torbjørn recorded with a young Lykke Li in the sessions for the third Röyksopp album, Junior. The other song from Lykke, Svein and Torbjørn was of course "Miss It So Much," which became the centrepiece of that album. However, "Were You Ever Wanted" was only ever officially released as a bonus track on the Japan-only edition of Junior, seductively teasing the Röyksopp completists out there. A new version of "Were You Ever Wanted" represents the first Lost Tapes transmission of 2020.
The reasons Svein and Torbjørn sought out Lykke were expressed in a manner only they could in From The Journeys Of Röyksopp, the short film made with director Andreas Nilsson to introduce their subsequent album Senior. Watch it here.
Lykke Li may be a globally-renowned pop star today, but back when she recorded these Röyksopp tracks with Svein and Torbjørn she was just starting out. The twinkle-toed pop musings on heartbreak that defined her critically-acclaimed debut album, Youth Novels, only arriving in the summer of 2008. 
More Lost Tapes from Röyksopp very soon.