The DEF blog cranks back into gear as we recap 2022 and recall some artist highlights.
always centered at night
always centered at night is a new self-styled 'virtual record label' founded by moby in 2022. In announcing the label, moby offered the following statement on his goals for always centered at night.
"to do something uncompromising, to make music that is emotional, atmospheric and potentially beautiful. And what better use of this weird privilege I have than trying to foster creative expression that has uncompromising integrity? What we have to say to artists we work with is: Look. We're trying to make something unique, and idiosyncratic, and personal and the music and lyrics don't need to explain themselves. They can be obscure. They can be whatever you want them to be."
always centered at night launched on June 1 with medusa, a release featuring Grammy-nominated vocalist Anyzli Jones with a lead version that demonstrated moby's love of jungle music. Over the course of the next six months, always centered at night established itself as an outlet for moby to work with what he described as "remarkable singers." In August, the label released the gospel-inspired on air, a collaboration between moby and Brooklyn-based Serpentwithfeet, which was accompanied by an inventive lyric video (see below). A third release, fall back, featured rising UK singer Akeemi Fox and the final 2022 transmission, ache for, saw moby working with José James.
Austra

This year saw Austra return to the live stage with a tour  of Canadian cities featuring a full band in late March and April  complemented by further festival appearances including Toronto's Venus Fest.
Fever Ray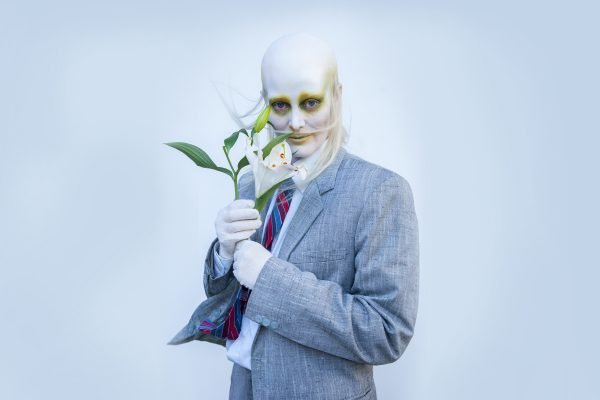 In early September, Fever Ray released a Radio Slave remix of "Mama's Hand," stating simply it was closing the chapter on Plunge. Fans took this to mean something else was coming and soon after Fever Ray began teasing a new track entitled 'What They Call Us," which was co-written and co-produced by brother, and partner in The Knife, Olof Dreijer and accompanied by a music video directed by Fever Ray and Martin Falck. Fan and critical response alike proved rapturous – Them referred to the track as "maybe their most enigmatic output to date.'
This track was followed the next month by 'Carbon Dioxide,' which Fever Ray co-produced with the British musician Vessel, with both releases soon after announced to be part of their third album Radical Romantics. Due out in March, the album sees Fever Ray working with Trent Reznor & Atticus Ross, the Aasthma duo of Peder Mannerfelt and Par Grindvak, Nídia and Johannes Berglund and features the below artwork from Martin Falck. A European and North American tour in March-May 2023, dubbed There's No Place I'd Rather Be, was announced soon after with several stops already sold out.
M83

In January, M83 followed up last year's 10th Anniversary celebrations of Hurry Up, We're Dreaming with an exclusive Behind The Scenes video exploring how the official music video for 'My Tears Are Becoming A Sea' was made. You can watch that below. For the remainder of 2022, M83 out of the spotlight but did launch a new Tiktok handle in late December, whilst recent activity on their Instagram profile hint at an imminent announcement.
moby
Moby began 2022 with a self-styled New Year's Day After-Party/Anti-Party ambient DJ mix published on his YouTube channel and this set the tone for his activity levels across the year. Music from Reprise, his 2021 album for Deutsche Grammophon, was subject to a series of remixes by Anifsa Letyago, Efdemin and Planningtorock over the first quarter with the latter given two official videos by directors chosen by moby and Planningtorock respectively. These reworks and more were released as part of a comprehensive Reprise – Remixes album which also featured several from moby himself. You can watch a Moby DJ mix featuring many of these remixes below.
As stated above, from June onwards moby put a lot of focus into establishing his new label always centered at night, but it wasn't his sole output for the second half of 2022. The fourth season of Stranger Things was a big cultural moment of 2022 for many people, including moby as his 1995 track "when its cold outside I like to die" featured at a very prominent moment in the show. Moby released a personal thank you message on Instagram and also put together a playlist themed around this track which you can listen to here. 2022 represents the 30th year of moby releasing music and he celebrated this fact with a series of vinyl reissues of his early albums, including Moby Ambient, Early Underground and I Like to Score.
August saw Moby release 'This Is Not Our World (Ce N'est Pas Notre Monde),' a new single with Nicola Sirkis from legendary French new wave band Indochine – a music video for the track can be viewed above. His long-standing interest in animal activism saw moby team up with the Last Chance for Animals charity on Super Cow, an animated short by award-winning film writer/director, Dustin Brown which features the Reprise version of 'Why Does My Heart Feel So Bad?'
In October, moby shared Rescue Me, a new track that features in Rebecca Cappelli's documentary SLAY with an accompanying music video consisting of footage from the film. SLAY is a feature-length documentary that uncovers the dark side of the fashion industry. Speaking of the collaboration, moby stated the following: "Almost nothing makes me happier as a musician, activist and human being than being able to use my music to help draw attention to important projects."
As December reared its head, moby revealed plans to release 'Punk Rock Vegan Movie,' his debut directorial feature which will premiere at Slamdance Festival in January and will be given away for free soon after. Speaking of the upcoming film, Moby stated he was motivated to "shine a light on the surprising and inspiring history of punk rock and animal rights." Watch a trailer for it below
Olof Dreijer
Olof's 2022 was largely characterised by his production work with other artists, though he did participate in and DJ at a non-broadcast Boiler Room rave in Berlin in March. August saw the release of Goodbye Party, a debut EP from UROISH which Olof co-produced and was issued by the Malmö Diskografiska label. In September, Fever Ray returned with new track 'What They Call Us' which was co-produced and co-written by Olof.
Subsequent news of the third Fever Ray album, Radical Romantics, revealed Olof had worked on several more tracks, marking the first time the duo formerly known as The Knife had collaborated in eight years. An ongoing playlist collecting all of Olof's production and remix work can be heard below.
Planningtorock
The early months of 2022 saw Planningtorock share a selection of Gay Dreams Do Come True remixes from The Magician, Maya Jane Coles, Alinka and Kassian. All remixes from the campaign can be played on the below Spotify playlist or other streaming platforms here. Physical vinyl copies of the EP were released in January, which really showcased Joyce Lee's portrait-based artwork and several Gay Dreams Do Come True merch drops throughout 2022 expanded the world-building around the music. 
The key live dates Planningtorock played on the 2021 ay Dreams Do Come True UK tour also set them up to perform live more widely this year with festival dates at Field Day, Green Man, WHOLE and Ladyland complemented by more intimate club performances and DJ sets as well as a US tour. 
In June, Planningtorock released Get Your FCKN Laws Off My Body, a brand-new production composed in reaction to a UK Parliamentary debate on conversion therapy and whether or not that ban should include Trans people. The track was released in full support of the online petition to 'Ensure Trans people are fully protected under any conversion therapy ban.' Speaking of the track, Planningtorock stated, "making laws that control an individual's right to make decisions about their body is a human rights violation period." In addition to the track, Planningtorock also shared stems and the a cappella for producers to create their own versions. You can access those at the PTR website.
A further original Planningtorock production arrived in November in the shape of Visible, a ten-minute composition commissioned and produced for "Skinned," a dance piece by Emilyn Claid and Heidi Rustgaard. Speaking of the track, Planningtorock stated, "Full of passion and heavy breathe, it reflects what's inside Emilyn's performance piece which is about visibility, seeing and being seen, cruising and hunting within a queer context. I wanted to create a track that felt hot and tender with a sense of excited urgency."
The year also saw a healthy stream of new Planningtorock remixes and collaborations for a wide range of new and established artists, commencing in early January with a remix of 'Changes' by Invada artist Anika and ending in December with a remix of Tom Rassmussen's 'Dysphoria.' In the months between they released several productions with Hannah Holland via PRAH Recordings; worked with Kiddy Smile on 'Easy To Say,' a track for the Parisian Ballroom legend's album Paris Is Burning Pt 1; collaborated with American artist Tyler Holmes on the track 'Planningtoconfuse' and shared remixes of YANIS, Owlle, Heidrunna and Hot Chip. This was in addition to their remix of Moby's cover of "Heroes" by David Bowie for his Reprise – Remixes campaign which came with a music video dedicated to the work of Mexican LGBTQI activist Natalia Lane directed by filmmaker and cinematographer David Sánchez V.
Rex The Dog
The main focus for Rex the Dog this year was easing back into DJing as the world gets to grips with living with COVID. For a taste of the current Rex The Dog club sound, check out his entry into the Electronic Groove podcast series – published in July – featuring the 'funnest and bounciest music' from recent DJ sets. In September, Rex The Dog did a one-off throwback to his lock-down Synth Club streams, broadcasting for several hours on his Twitch channel as he made a big drawing, played tunes and revisited some SC favourites.
Beyond this, the Rex The Dog Patreon channel remains the primary outlet to support him and hear about upcoming projects first, whilst his REXSTASY Spotify playlist is updated fortnightly with new music finds and DJing favourites.
Röyksopp
How best to sum up Röyksopp's 2022? It started in early January with a new official Instagram account and widespread online prompting to 'Press R' on a new homepage featuring audio previews and an interactive trefoil symbol. Thus began a year-long conceptual campaign of releasing music, art, fashion and film under the banner of Profound Mysteries. Separated out into three parts, Profound Mysteries saw Röyksopp poke at the conventions of an album campaign, comprised of 30 tracks which each had their own individual artefact, short film and full length visualiser. 
Both the artefacts and visualisers formed part of an overall visual world themed around and beyond this trefoil symbol developed by Svein and Torbjørn in collaboration with Jonathan Zawada. The celebrated Australian artist helped shape how the project appeared in physical form, designing individual albums across vinyl, cd and cassette as well as a limited edition boxset featuring all three parts. An interview between Jonathan, Svein and Torbjørn with Flood Magazine should help give further insight into their collaborative creative process for the project. Zawada's album art and track artefacts are included below for an idea of the scale of the project.
The aforementioned video shorts was an additional project Svein and Torbjørn undertook with Scandinavian production house Bacon, essentially given their roster free reign to interpret the music from Profound Mysteries as they saw fit. Both the first and last Bacon short were made by Röyksopp themselves, whilst Martin De Thurah, Martin Werner, Andreas Nilsson were among the directors involved. All films can be viewed here. Further expanding the world-building around Profound Mysteries, September saw the announcement of Cage, a bespoke range of jewellery designed by Röyksopp in collaboration with the fashion brand Tom Wood.
Musically, Svein and Torbjørn have stated Profound Mysteries features "reoccurring themes such as love & loss, despair & reconciliation, all wrapped up in an esoteric nod to those artists and genres that shaped us in our formative years." Key collaborators old and new featured across the three parts, with regular sparring partners Susanne Sundfør and Jamie Irrepressible offering several highlights, alongside fresher names in the Röyk-verse in Astrid S, Pixx, Karen Harding, Maurissa Rose and Alison Goldfrapp.
Further fleshing out the musical aspect of Profound Mysteries, a series of remixes of tracks from Part 1 were also released in 2022. Röyksopp themselves offered up the first remix in May with an alternative take on Astrid S collaboration "Breathe." The summer period saw further remixes arrive from Keinemusik artist &Me, French DJ & producer Rodriguez Jr., Stillvor Talent duo Township Rebellion and Spanish producer Henry Saiz who did three unique remixes of This Time, This Place. In late December, Pete Tong put the &Me remix at 5th place in his Top Essential New Tunes of 2022.










Throughout this period of intense release activity, Röyksopp also participated in a summer tour of Norway, road testing a new club-focussed live set featuring dancers. The success of this lead to a 2023 'True Electric' tour being announced in October with dates across Europe in February. Watch the trailer below and find tickets here.
Susanne Sundfør
Susanne spent the summer months on a series of unique and improvised concert experiences throughout Norway based around new music with a quartet comprised of saxophonist André Roligheten, pianist Megan Kovacs, Johan Lindström and dancer, choreographer and yoga teacher Agnes Naurkiss. The tour included a joint show with Röyksopp in Portør Pensjonat, which is a good segue into the other notable moment for Susanne in 2022. 
More specifically, moments, as she featured across all three parts of Svein and Torbjørn's Profound Mysteries adventures, delivering several notable highlights in the shape of "If You Want Me," "The Mourning Sun," "Oh, Lover" and "Stay Awhile." All can be heard below.
Zhala
This year saw Zhala make her acting debut in "Maya Nilo (Laura)," a feature film directed by Lovisa Sirén. You can watch the trailer below.